What does a Registered Nurse do?
Registered Nurses play an essential role in the medical system. As skilled healthcare professionals they provide care to patients through physical and emotional support. Working with Doctors, Nurses help to implement and manage patient care plans. Nursing is a hands-on role, often involving physical duties. As a Nurse, you would administer treatment and medication, provide injury and wound care, and assist with personal hygiene tasks such as bathing and toileting.
Roles in nursing exist in private and public hospitals, medical clinics, residential aged care facilities, schools and more. As a Nurse you may also choose to specialise in an area such as metal health, gerontology, midwifery, paediatrics, or oncology.
Is a career as a Registered Nurse right for me?
If you enjoy caring for others and have an interest in medical treatment you might excel in a career in nursing. Other skills and attributes beneficial for this role include:
strong communication skills
the ability to work well under pressure
a strong stomach for medical incidents
good interpersonal skills
an empathetic nature
the ability to work both independently and as part of a team
good problem-solving abilities.
How to become a Registered Nurse
Every journey to study is individual and there are several paths to reaching your nursing career goals. At UniSQ, we offer the following degrees in the area of nursing:
Average salary per week
$1295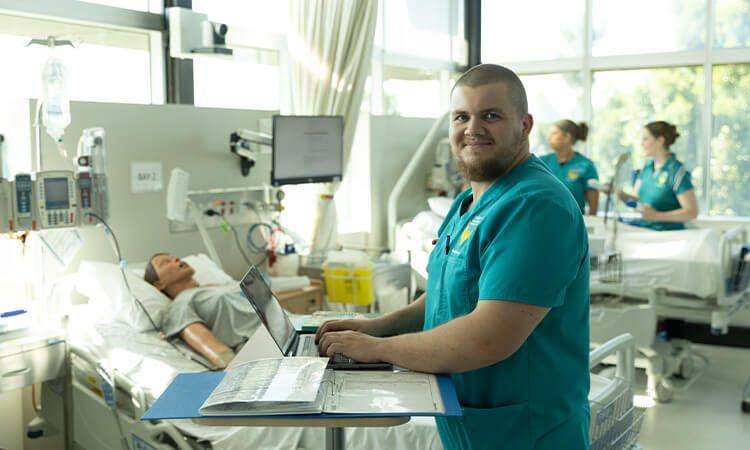 Degree
Study mode
Campus
Start
Sign up for the latest information
UniSQ is collecting the personal information on this form for support for students and prospective students and for marketing purposes. Further information concerning
privacy
is available.