UniSQ researchers attract $1.1 million in new funding
Three initiatives funded through Australian Research Council Discovery Projects scheme
From extreme weather-resistant building materials to next-generation advanced composites and fine tuning cybersecurity systems, innovative research projects have been given a boost at the University of Southern Queensland.
Australian Research Council (ARC) Chief Executive Officer Ms Judi Zielke PSM yesterday (November 24) announced more than $221 million under its Discovery Projects scheme.
The University's successful initiatives included $420,000 for 'developing a new cybersecurity system for web-based services and workflows'; $399,236 towards 'carbon fibre thermoplastics as next-generation carbon fibre composites'; and $302,100 for 'developing new highly durable structural composites that can withstand extreme weather'.
Ms Zielke said the scheme supported individual researchers or research teams to innovate and build the 'new' knowledge essential for a knowledge-based economy.
"Funding these cutting-edge research projects will expand the knowledge base and research capacity in Australia," Ms Zielke said.
Computing research leader Professor Yan Li will create a prototype system to help organisations overhaul their business networks to embed cybersecurity protocols, thanks to $420,000 in funding.
"Due to continual changes in networking technologies and web services, almost all organisations need to develop new workflows to either replace existing procedures which are inadequate for current conditions or for new services," Professor Li said.
"It is essential that these new or modified workflows have no security gaps.
"This project aims to develop an innovative cybersecurity system for workflows, which enables organisations to provide flexible and more secure web-based services and business communication."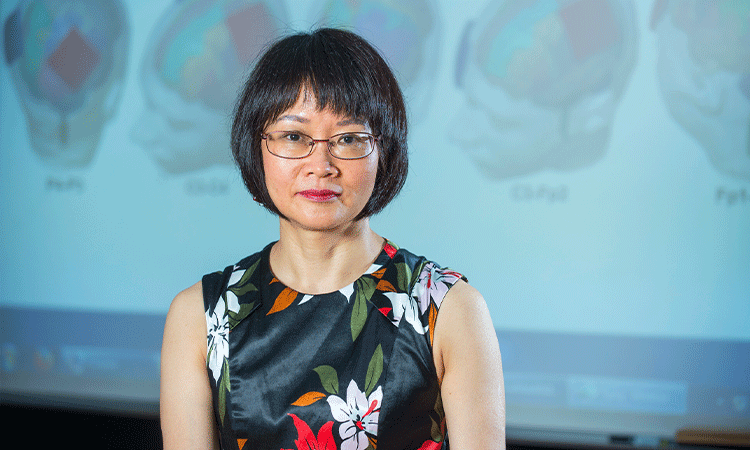 Materials engineering researchers Professor Hao Wang and Dr Venkata Chevali received $399,236 to develop novel carbon fibre composites using high-performance thermoplastic polymers.
Professor Wang said the project aimed to enable rapid production, reduce manufacturing costs, and explore the potential for these composites to be reprocessed and recycled.
"A key objective of this study is to produce sustainably manufactured composite materials that are also commercially relevant."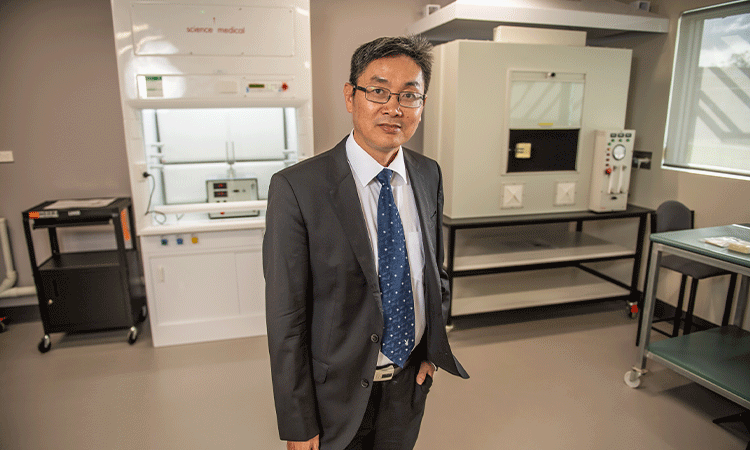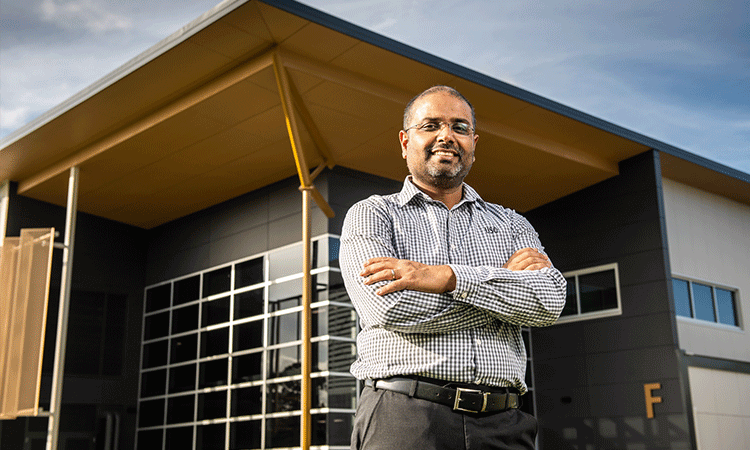 Civil Engineering Professor Allan Manalo will lead a $302,100 project into understanding the degradation mechanisms of structural composites under extreme weather and using this knowledge to develop new, highly durable materials.
"The changing weather patterns and increasing solar radiation in Australia have greatly impacted the durability of construction materials and caused substantial damage to critical infrastructure," Professor Manalo said.
"We're looking into the synergistic effects of different environmental conditions on advanced polymer composites in order to develop new models on the materials' long-term performance, crucial knowledge for the longevity of Australian infrastructure."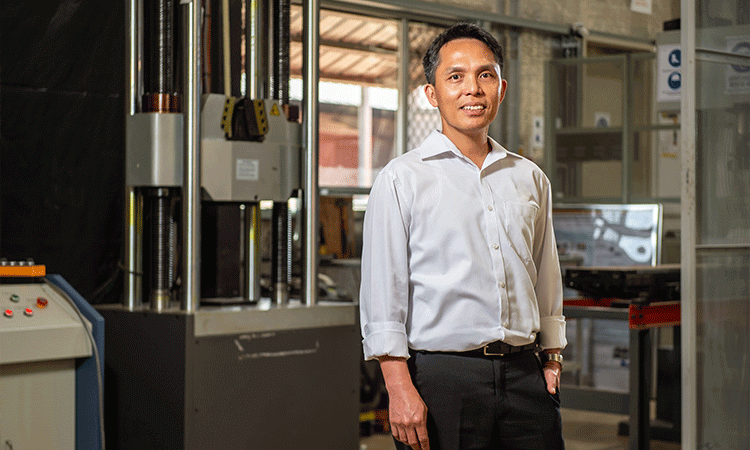 University of Southern Queensland researchers will also contribute to externally-led projects such as Associate Professor Ingo Jahn in The University of Queensland's 'Expanding the scramjet operating envelope through oxygen enrichment' and Dr Ana Stevenson in University of Wollongong's 'Archiving Social Movements and Building Historical Literacy for a Digital Age'.
Further information about the ARC's Discovery Projects scheme is available on the ARC website.