What does a Web Developer do?
If you have an interest in creating websites, then becoming a Website Developer might be your next best step. A Web Developer plays an essential part in creating and maintaining websites and applications. They build, test and deploy websites using programming languages such as JavaScript, HTML and CSS. Website development services can also include optimising pages for search engines, ensuring security measures are in place, as well as ongoing monitoring to fix any bugs or errors that occur.
Within this profession you could work freelance, at a website development company, or in-house for marketing firms, government institutions, private companies, and IT firms.
Is a career as a Web Developer right for me?
Love technology? Big fan of thinking creatively? A career as a Web Developer might be right for you! Other skills and attributes beneficial for this role include:
good communication skills
an interested in continuous learning
an analytical mind
good problem-solving abilities.
How to become a Web Developer
Every journey to study is individual and there are several paths to reaching your web career goals. At UniSQ, we offer the following degrees in the area of web development and technology:
Average salary per week
$1654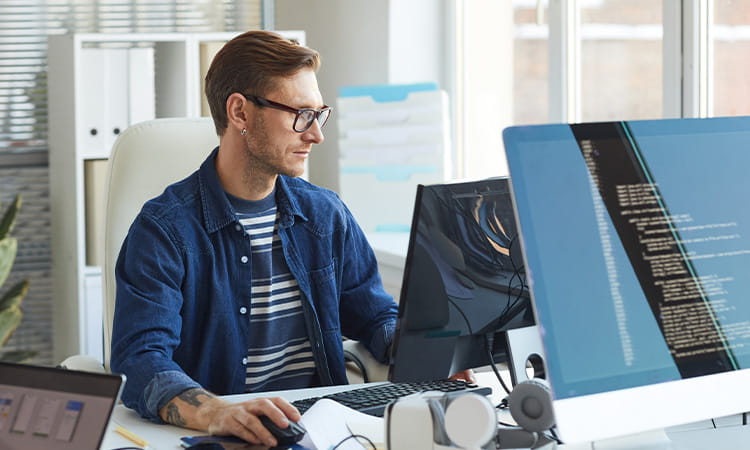 Degree
Study mode
Campus
Start
Sign up for the latest information
UniSQ is collecting the personal information on this form for support for students and prospective students and for marketing purposes. Further information concerning
privacy
is available.