Public lecture for diabetes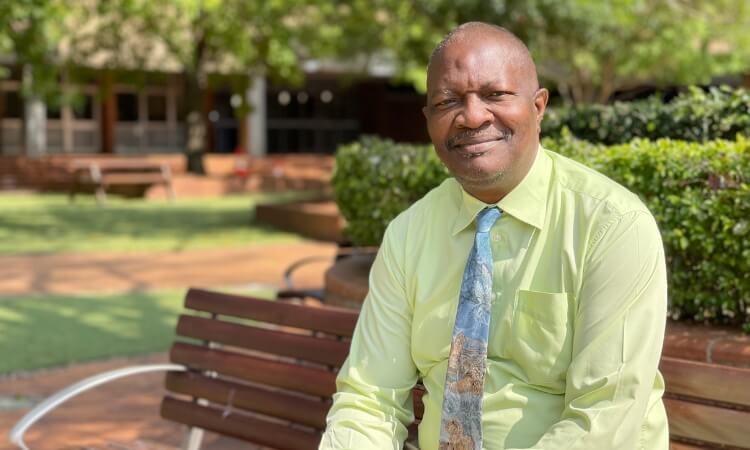 As far as diseases go, diabetes needs no introduction.
According to Diabetes Australia, more than 300 Australians develop the disease every day – that's one person every five minutes.
But while the prevalence of diabetes might be common knowledge, perhaps less commonly known – or more commonly ignored – are the many ways we can prevent the development of this disease with simple behavioural changes and regular check-ups with the doctor.
The University of Southern Queensland (UniSQ) will focus on understanding the risk factors and early preventative measures in its first World Diabetes Day Public Lecture.
School of Medical Sciences Senior Lecturer Dr Uba Nwose said the theme of the public lecture would be: 'Know your risk, know your response'.
"In 2018, the Queensland Chief Health Officer reported 242,061 registered cases of diabetes in Queensland – that's 4.8 per cent of the state's population," Dr Nwose said.
"In the same period, Toowoomba and the Darling Downs region had a diabetes prevalence of 6.6 per cent.
"That means Toowoomba and the Darling Downs region contributes more than its fair share of diabetes in Queensland."
Dr Nwose said one key element of the public lecture would be the importance of regular and continuous medical care, including full medical check-ups.
"About half of all people who have diabetes don't actually know they have it," he said.
"Quite often, by the time young and middle-aged adults go to the doctor for their medical check-up, the disease is already past its preventative stage."
The complete list of topics and speakers on the day will be:
Nutrition: UniSQ Lecturer (Biomedical Science) Dr Sarah Myer
Physical activities of daily living: UniSQ Professor (Exercise Physiology) Professor Lainie Cameron
Preventive self-management: Credentialled Diabetes Educator from Darling Downs Hospital and Health Service Mrs Elizabeth Henry
Importance of the medical check-up: UniSQ Senior Lecturer (Medical Laboratory Science) Dr Uba Nwose
Importantly, the UniSQ World Diabetes Day Public Lecture is not only for people with diabetes; it is for anyone who loves someone, cares for someone, or even works with someone with diabetes.
In fact, this lecture is of benefit for the entire community.
The Public Lecture will be held on World Diabetes Day (Tuesday, November 14) from 10-11am at the University of Southern Queensland Toowoomba campus (Q Block; Lecture Theatre 501).
The World Diabetes Day Public Lecture will also be available via Zoom.
Find out more about the University's School of Health and Medical Sciences.